Overview
Dún Laoghaire-Rathdown County Council has prepared a Draft Masterplan for Bullock and Sandycove Harbours. The Masterplan is intended as a non-statutory guide to the potential future use and enhancement of these Harbours, as well as providing context and guidance to influence the future function and operation of both places. The Draft Masterplan is available for viewing, or downloading, in the 'Related' Section at the bottom of this page.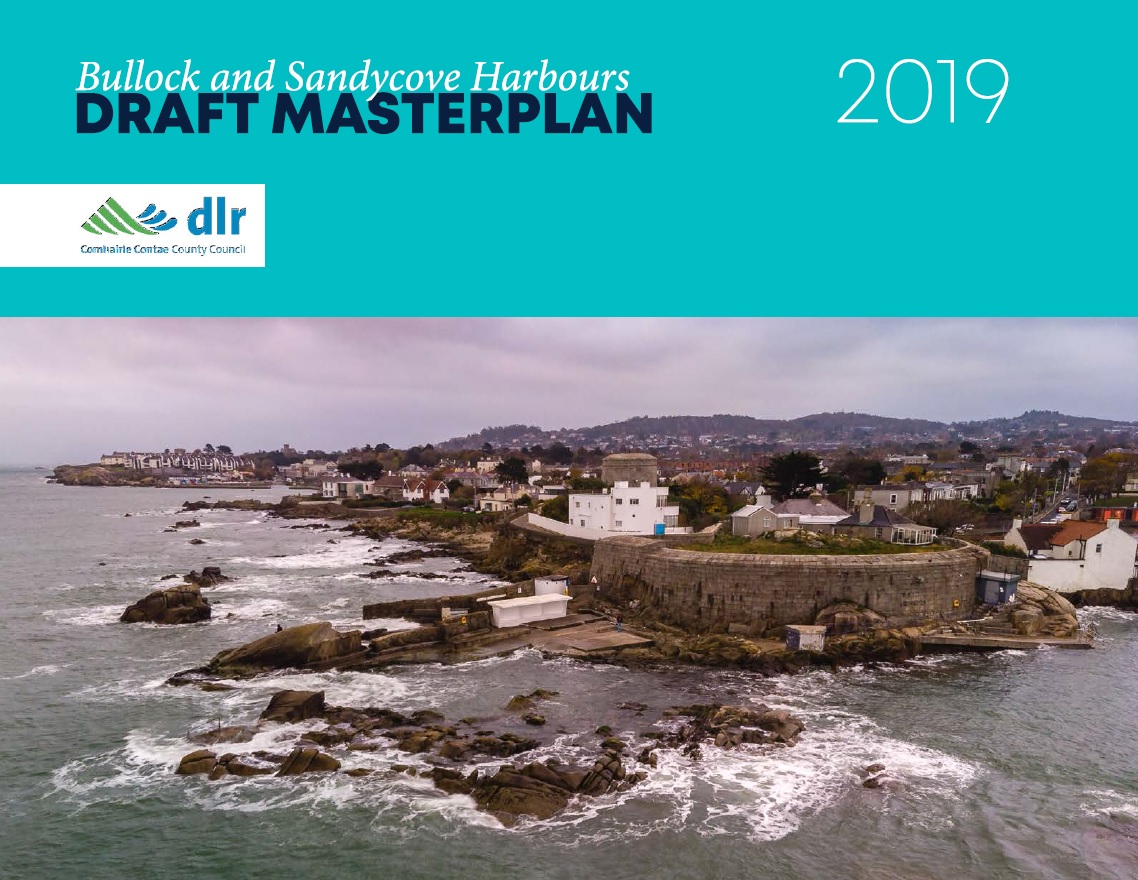 The Council hereby invites any interested parties or individuals to make submissions and observations in respect of the Bullock and Sandycove Harbours Draft Masterplan 2019.
Submissions may be made via this public consultation page by clicking the 'Online Survey' link below.
Should you not wish to make an online submission note that you may also make a submission in writing to:
Senior Executive Officer, Planning and HR Department, Dún Laoghaire-Rathdown County Council, County Hall, Marine Road, Dún Laoghaire, Co. Dublin.
The public consultation period for the Draft Masterplan is from Tuesday 9th July to Monday 19th August inclusive and all submissions made within this time period will be taken into consideration by the Council.