Overview

Dún Laoghaire Rathdown County Council has recently appointed consultants to commence the preparation of a Community, Cultural and Civic Action Plan (CCCAP) for the Dundrum area and its surrounding environs, as outlined in red on the map below (map also available under Related Documents below). The CCCAP, when finalised, will be a non-statutory guidance document that will assist the Council in deciding how best to deliver future community, cultural and civic infrastructure in the area identified and the outputs of the CCCAP will very much inform and feed into the forthcoming statutory Local Area Plan that is to be prepared for Dundrum.
The CCCAP will first identify where current unmet need and gaps in community, cultural and civic facilities and services exist and will make recommendations in relation to specific needs and options necessary to address the likely requirements of the growing population and changing demographics of the Dundrum area over the next 15 – 20 years or so.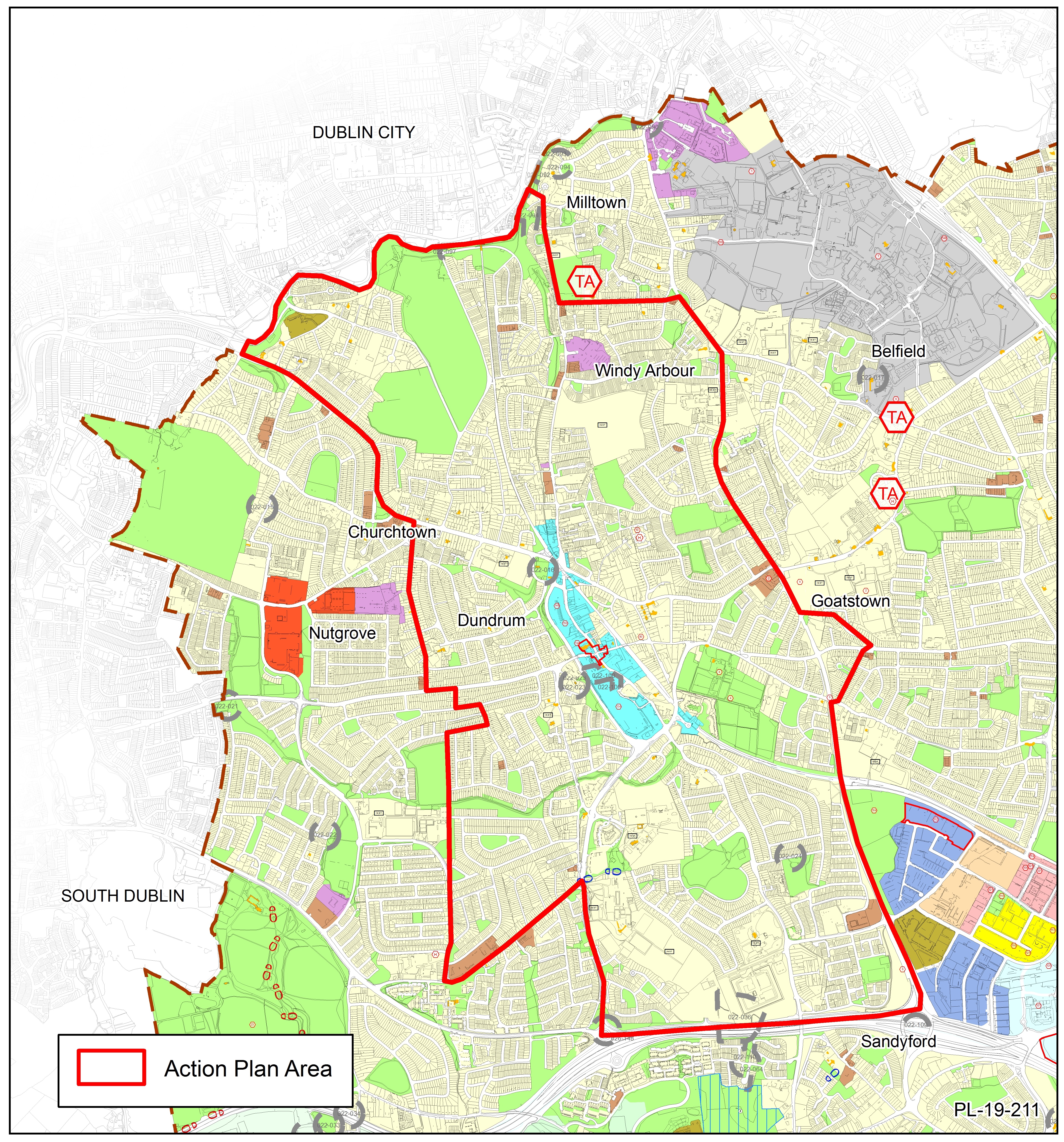 Why your views matter
The Council hereby invites any interested parties or individuals to make preliminary submissions or observations and to participate in an online survey in order to assist with identifying potential opportunities for improving the provision of community, cultural and civic facilities and services within the Action Plan area.
The online survey may be accessed via this public consultation page by clicking on the following links:
To complete the survey as a private individual, please click HERE
To complete the survey on behalf of a community group, please click HERE
If you wish to make a submission by email, please send to: mmccarthy@mdb.ie
Note that you may also make a submission in writing to:
Senior Executive Officer, Planning and HR Department, Dún Laoghaire-Rathdown County Council, County Hall, Marine Road, Dún Laoghaire, Co. Dublin.
The public consultation period for the Dundrum CCCAP is from Thursday September 5th 2019 to Thursday October 17th inclusive and all submissions made within this time period will be taken into consideration in the subsequent preparation of the Action Plan.