Overview
The proposed development comprises the construction of a shared multi-use community sports centre building. The proposal is to demolish the existing structures constructed in circa the 1970's, which are in dire need of modernising to meet the needs of the clubs and community.  The proposed building will be partially two storey and consists of a café/club refreshment area facing the road, a fitness centre at first floor level, a sports hall, changing facilities and ancillary spaces.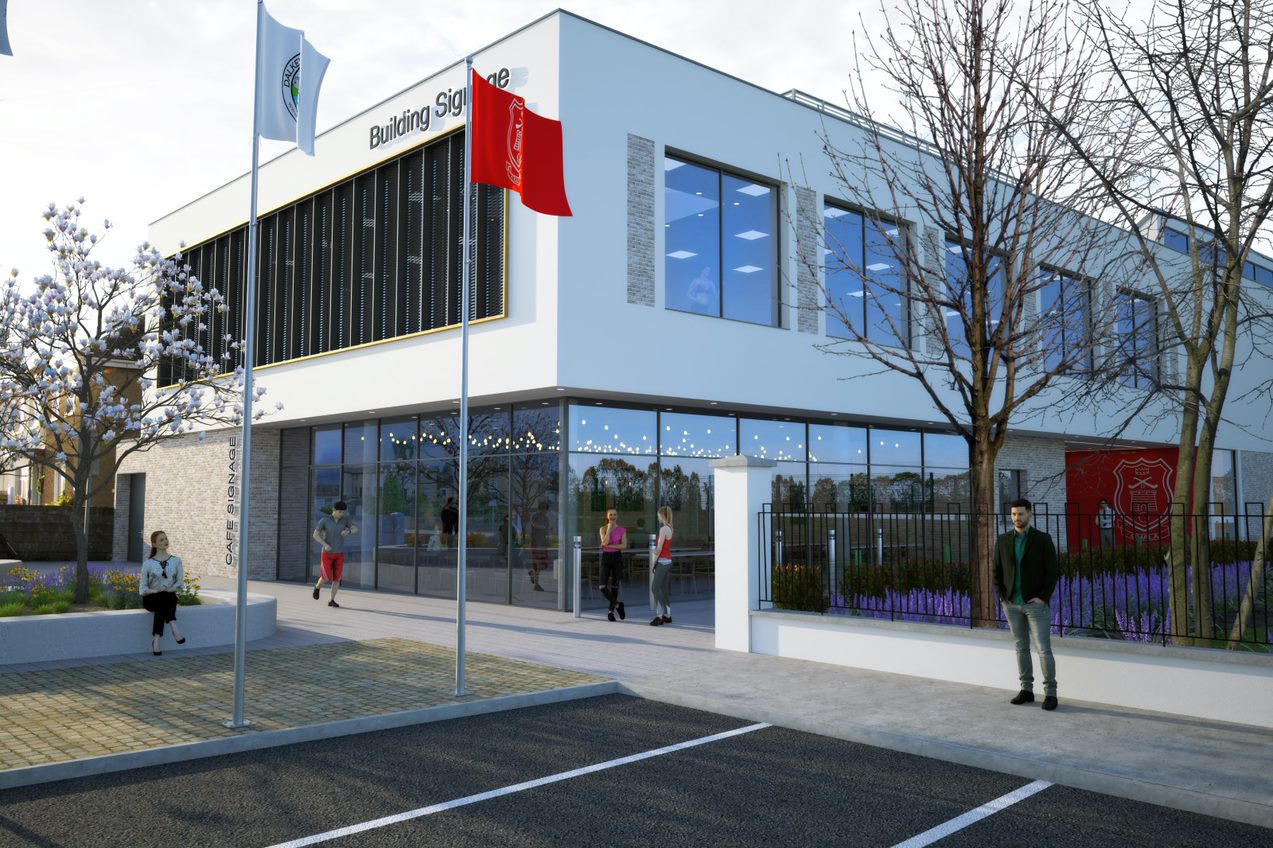 The design of the new building remains roughly within the footprint of the existing buildings and has a similar orientation to these. The main volume of the building is made up with the sports hall and the two-storey element is a continuation of the double height hall space. In addition to the sports hall, the ground floor consists of; a café/refreshment area including a kitchen/storage and cleaners room, a stairs and lift to first floor level, toilets (including a disabled toilet), a club shop and lobby/youth area, a unisex changing village and hall storage, a large plant room, meeting/practice room with additional storage, changing rooms, toilets, showers (including disabled), office and small kitchenette spaces, storage for goals and equipment. The first-floor space consists of one large flexible space for gym/fitness/team analysis, toilets and physio room.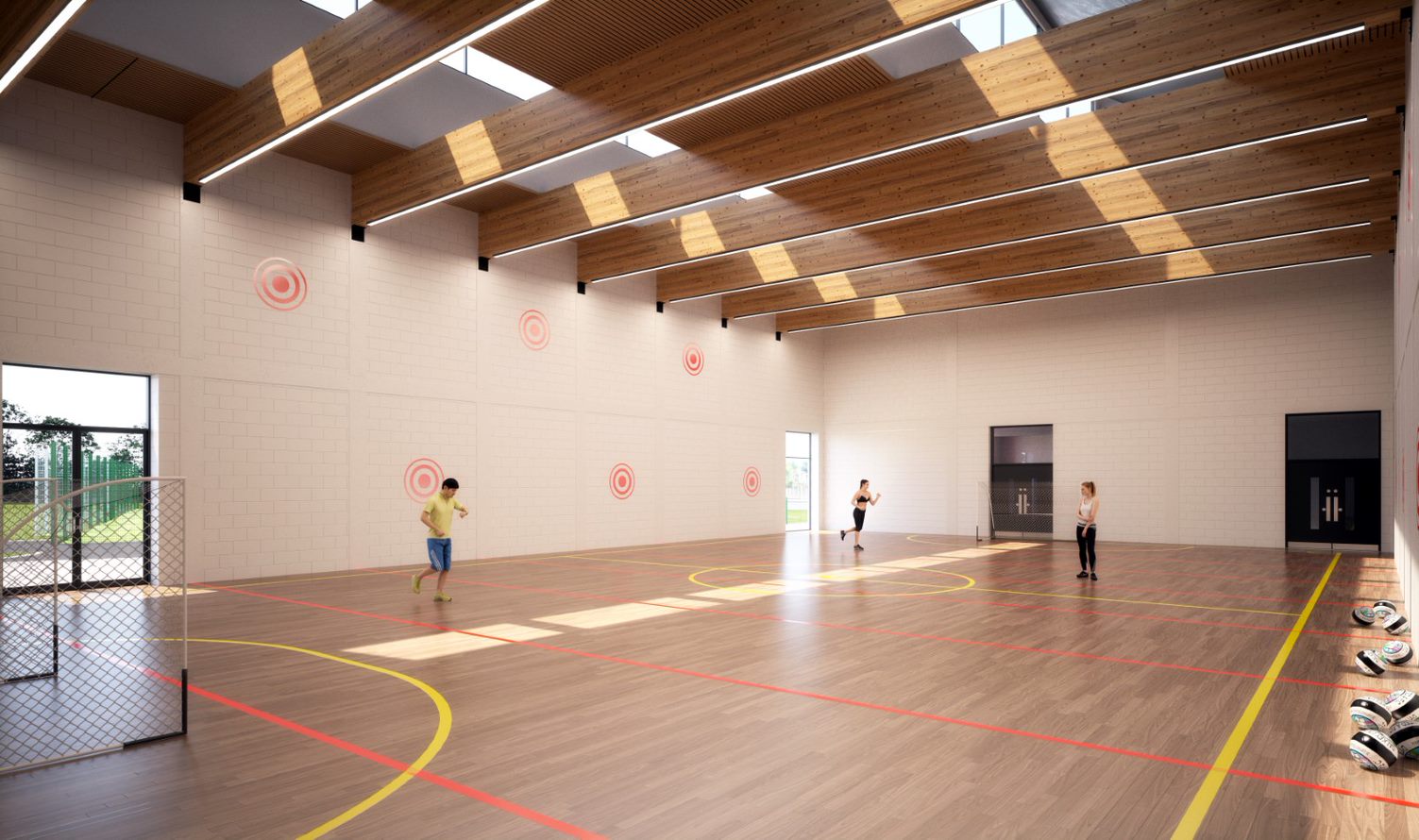 The building design promotes active street frontage with the café/refreshment area at ground floor level opening onto Hyde Road with the gym/fitness/team analysis space providing additional passive surveillance at first floor level. The changing and ancillary spaces are located to the rear in close proximity to the pitches.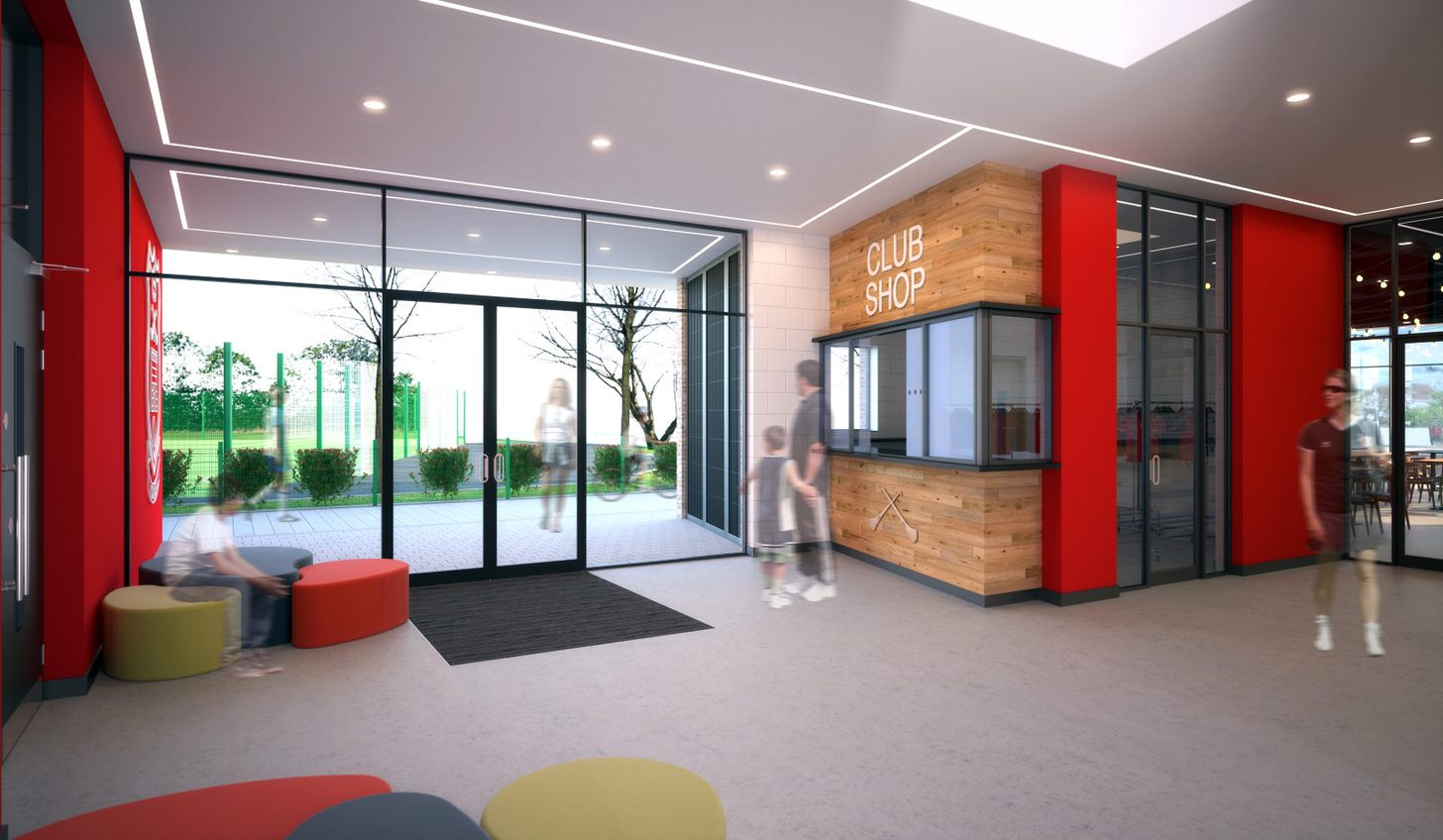 The development aims to set a new standard for green sports facilities. The building will be built to Near Zero Energy Building (NZEB) standard, achieve an A2 BER rating and is targeting a LEED Gold certification. It will include sensor-controlled water and lighting, solar panels and rain-water harvesting. A green roof will attenuate surface water run-off while also enhancing biodiversity. Additional trees will also be planted around the park to further enhance biodiversity, improve air quality and sequester carbon.
Why your views matter
In accordance with Part 8, Article 81 of the Planning and Development Regulations, 2001-2020 (as amended)